The DepED Division of Benguet was created by virtue of Republic Act No. 5368 which  was enacted on June 15, 1968. The Division of Baguio-Benguet was abolished and its stead, two separate schools divisions were created, the Division of City Schools, Baguio City and the Division of Benguet.  Through the assistance of both the Provincial Government of Benguet and the Municipality of La Trinidad, a two-story building within the MSAC (BSU today) premises, was set aside to house the new Division of Benguet which actually started its operation on October 1, 1968.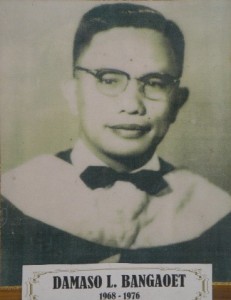 Through the years, the division had its share of the development efforts exerted by the Provincial Government of Benguet and school officials thus making it now the biggest schools division in the Cordillera Administrative Region in terms of student population, number of teachers and non-teaching personnel. 
With the growth of the Division, the original office location was too small to provide basic education services, again through the help from the Provincial Government, a new and larger building was built within the Provincial premises which located at Wangal, La Trinidad, Benguet.  The Division of Benguet officially transferred their operation on January 2006.
Today with the approved of DepED Rationalization, the Division of Benguet is now renamed as Schools Division of Benguet.
Key Officials:
BENILDA M. DAYTACA, CESO VI
Assistant Schools Division Superintendent
Officer-In-Charge
Office of the Schools Division Superintendent
Email Address: benilda.daytaca@deped.gov.ph
NESTOR L. BOLAYO  
Office-in-charge
Office of the Assistant Schools Division Superintendent
Email Address: nestor.bolayo@deped.gov.ph
 
RIZALYN GUZNIAN
Chief Education Supervisor
Curriculum Implementation Division
rizalyn.guznian@deped.gov.ph
LUCIO ALAWAS
Chief Education Supervisor
School Governance and Operations Division
lucio.alawas@deped.gov.ph
Contact Information: 
Telephone: (074) 422 6570 (telefax) | (074) 422 2001
Email Address: benguet@deped.gov.ph
Website: http://www.depedbenguet.com/​
Address: Wangal, La Trinidad, Benguet